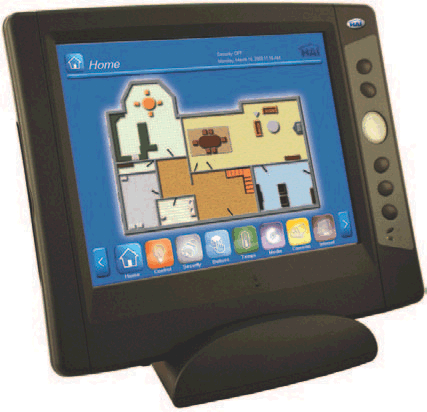 Convenience & Control

Multiple options exist to control your home, whether you're inside or outside. Check and adjust lighting, temperature, security, audio, and more from one of HAI's easy to use portable Touchscreen interfaces. HAI offers video surveillance and recording, which gives you the power to check on your home via PC, PDA, or web-enabled phone. Colorful Touchscreens facilitate graphical control of your HAI system via easy-to-recognize icons. With HAI software choices, you can make changes to your home's status from practically anywhere in the world. Call to check on and change the status of your home, or directly control your home from your cell phone. HAI offers many solutions, each designed to simplify your life.
Reliable
HAI uses embedded controller technology in its home control systems, a technology proven reliable over decades of use. All HAI products can operate in a stand-alone fashion so they are not dependent on any other devices in the house, including computers. No single part can cause an entire system to fail. Light switches and thermostats communicate with the automation controller, but do not depend on it for normal operation.