Snap-Link
Quickly adjust and check lights, temperature, webcams, security and more on the go! Plug the Snap-Link USB key into any Windows computer and it directly communicates through the secure Ethernet port on your HAI system at home. No on site computer is needed.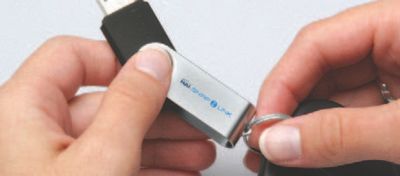 Home Control for Windows Media Center
This software runs on a Windows Media Center computer to control lighting, temperatures, and security via your television with a single remote control. Change lighting, temperature, and security as easily as changing a channel!
Snap-Link Mobile
Graphically control your home via a Smartphone or PDA equipped with Windows Mobile.

Web-Link II
Access and control your HAI system via the Internet with any web browser. Also serves as a DVR for analog surveillance cameras.
Pronto-Link
Use a TSU9800, TSU9600, or TSU9400 Philips Pronto remote to control the home theater; adjust lights, temperatures, and security settings. Also control multi-room audio systems such as Hi-Fi by HAI.

PC Access
Advanced users can set up and program an HAI system via their PC. Change user codes, lighting, schedules, temperatures, and see your home's status.