| | | |
| --- | --- | --- |
| | | |
| | There are many systems, in modern homes, that can benefit from being integrated. Security, HVAC, Audio-Video, Lighting. Home automation integrates these systems together, enabling them to function more efficiently, improve functionality and comfort of life. | |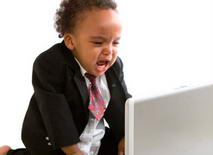 I wanna have my baby-room Smart!
Motorized my Blinds by Somfy
Our Knowledge Base
The Knowledge Base serves as a repository of glossary terms, how-to articles, troubleshooting tips and guidelines designed to assist you with your home improvements.
New Network Solutions for Homes and Buseneses
DVR/NVR-Free Surveillanse Systems for Low Budget

Turns any Computer into a Powerfull Surveillance System. IP Cameras with buid-in Motion Detector and SD-Card Storage can cover all Surveillance needs in light low-budget application. The systems can be extended to full-format NVR-based configuration any time.
NAS - Network Storage for Home and Business

NAS (Network-Attached Storage) devices have become a staple not only in business, but in home users' networks. A NAS provides data storage and sharing across a network. However, the NAS devices we have tested in PC Labs lately have extensive capabilities, backup, and data recovery options, as well as application add-ons to plump up the feature set even further. Besides providing a way to store and share data on a network, many NAS devices can run in additional server modes as Music/Video/Photo servers.
Easy & Invisible Retrofit into an Existing House!

There are a number of options to get multi-room surround sound in to an existing home. We have a team to install any cabling around your home - providing an invisible installation service. Advances in wireless technologies can also allow us to distribute audio and video around the home wirelessly in some circumstances. We have case studies available of retrofit multiroom solutions.



Shades and Blinds - brings your home to life by creating movement for all openings to help you save energy and add comfort to your daily life.

You can easily control one or a group of window coverings from a wall control or from a remote control transmitter. You can also program your window coverings to a predefined schedule or create recurring scenarios which run automatically or even have your window coverings open and close with our sun and wind sensors.

"The ultimate convenience is to touch a table top display screen to dim the lights, turn on the security system, turn off the audio system and to close our privacy shades throughout the house."
Roger, Dallas, TX